Congratulations on purchasing digital art from the FOREVER

®

Store!
Your downloads and activation codes can be found in four different ways:
1. On the Order Confirmation page immediately after you place your order.
2. Within your Order Confirmation E-mail.
3. Your Order History.
4. Your Downloads page in your FOREVER® account.
To download and install your Digital Art Kits into your Artisan

®

program, please follow these steps:
1. To access your recently purchased art kits for installation, click on the menu in the upper right hand corner (Make sure you are logged in to your FOREVER® account).
2. Next click Downloads.
3. All of your downloads and your Art kits will be located in the Downloads section of your FOREVER account.
There is a search bar that will allow you to quickly locate your Downloads if you have several art kits and you don't immediately see your newly purchased art kits.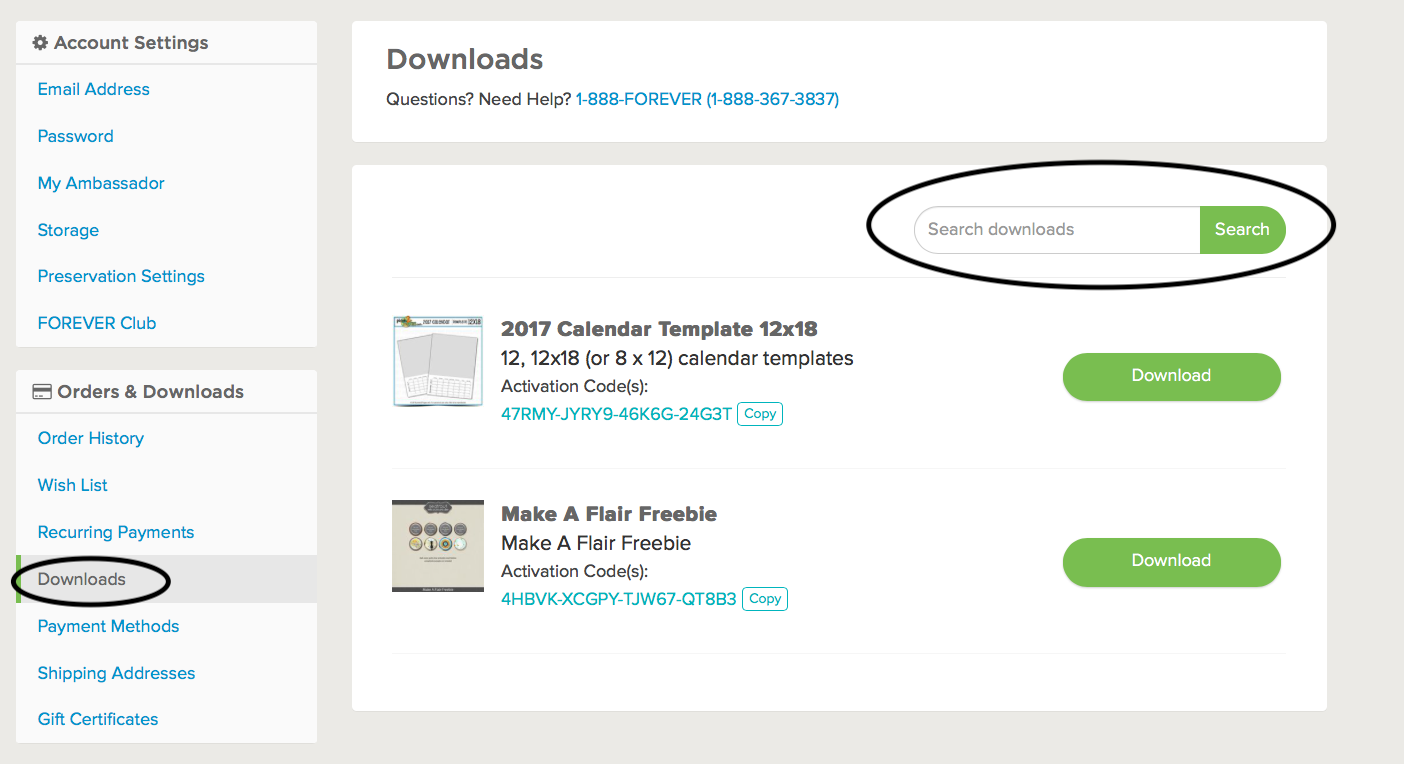 4. Once you locate the art kits that you would like to install, click the Copy button located to the right of the activation code. Then click the green Download button.
6. After the art kit finishes downloading to your Downloads folder on your computer, the next step is to immediately open Artisan® and click Import Content on the Welcome screen.
7. Next, choose Commercial Art Kit.
8. Browse to your Downloads folder on your computer and select the art kit you just downloaded and click Open.
9. Select Commercial Art Kits and then choose OK.
*Commercial Art Kits are kits that can be purchased from the FOREVER® Store. Personal art kits can be purchased elsewhere or created by you.
10. You will then be prompted to enter the activation code for the newly installed art kit. Click the Add a new activation code button located in the bottom left hand corner of the activation code manager.
11. Right click and paste the activation code that you copied from your Downloads in your FOREVER® account and then click OK.
12. This will unlock your art kits, and you can now safely delete the downloaded art kits from your downloads folder.
If you have any further questions, please feel free to reach out to our Customer Care team by e-mailing us at support@forever.com.