How to update your Artisan® 6 program.
1. Open the Artisan® 6 program.
2. Click on the question mark at the top right side.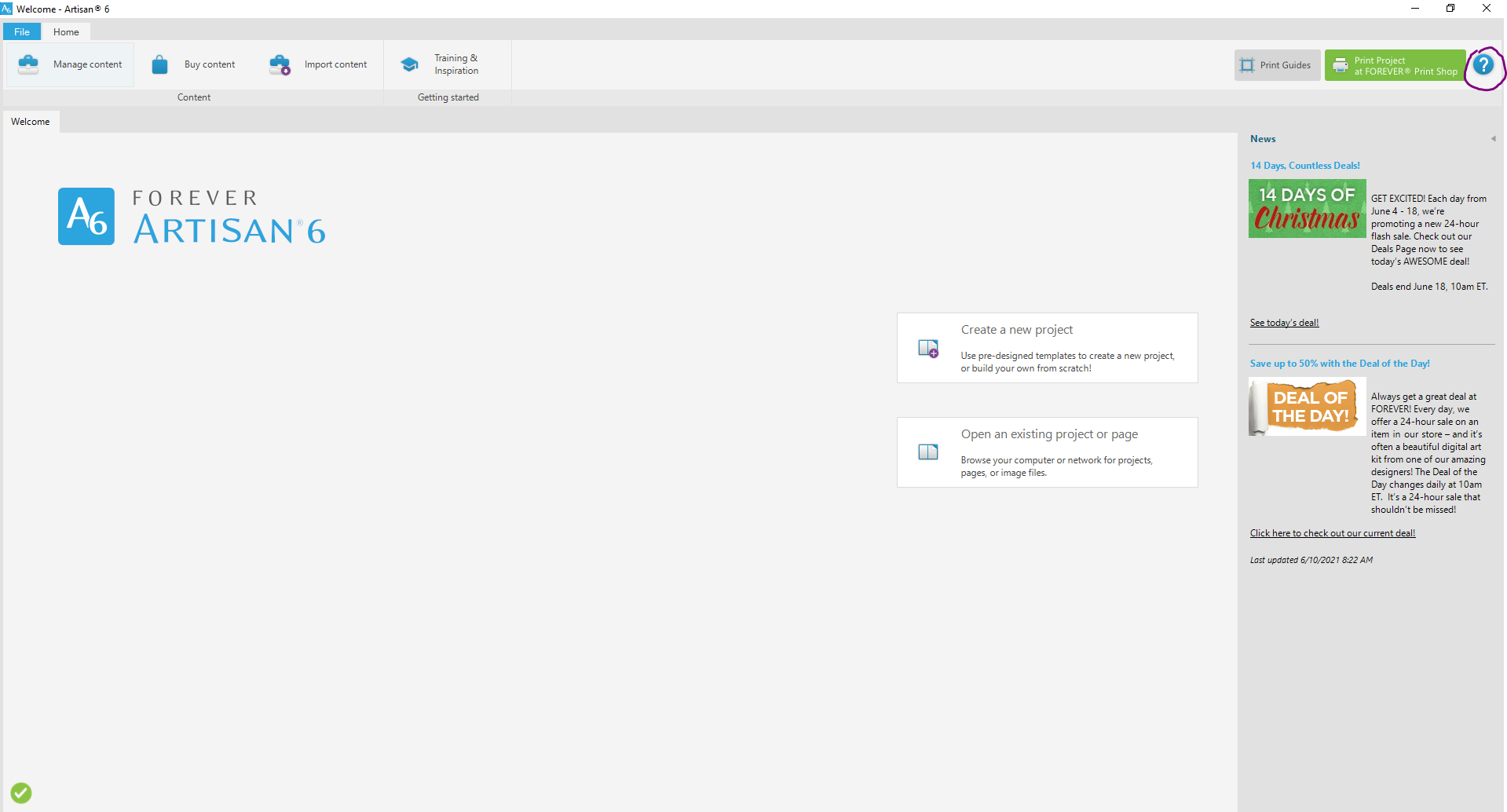 3. Select Settings.
4. On the left side select Software Updates.
5. To the left, select Check for Software Updates.
6. Please sign into your FOREVER® account.
7. Click on the link that says "Click here to download the update."
8. Please make sure you close Artisan® out in order for the update to install correctly.